View Pricing & Availability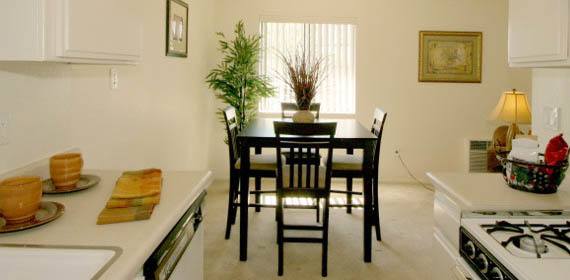 1 & 2 Bedroom Apartments in Northridge, CA
The Ridgeview Apartment community features two 1-bedroom and two 2-bedroom apartment layout styles, so you can choose the one that works for you. All four styles feature a modern, open feel, with plenty of storage space and room to arrange your furniture just the way you like it. Take a look through the tabs above to view more details about each layout!
Layouts To Fit Your Lifestyle
At the Ridgeview Apartment community, our living spaces are designed to be more than just a floor plan. They're a place to celebrate special times, experience everyday moments, and build a life you love. With an emphasis on quality, residences at the Ridgeview feature up-to-date interiors and appliances and a spacious yet cozy atmosphere. Rainy Saturday morning? Grab a mug of hot chocolate and a favorite book and relax in front of the living room fireplace. Game night in with friends? Stock the kitchen with your favorite foods and cook a few tasty things with music on.
Whether you're taking a sick day at home or heading out early on your usual routine, it's the small moments in life that determine how you live it. Here at the Ridgeview Apartment community, we understand that on a very deep level. So go ahead and experience your life! No matter what that means to you, your Ridgeview apartment space is a great base to build from.  
Call or email us today to schedule a tour of our model apartment homes. We look forward to meeting you!